Track your waste containers, get more high-accuracy data on your bins, and increase the transparency of your daily waste operations with asset tracking.
Get a streamlined view of the locations and movements of all of your waste containers with Nordsense's asset tracking feature. Track your bins in both metropolitan and rural areas. Remotely monitor container locations thanks to triple positioning technology that uses Wi-Fi access points, cell towers, and GPS/Beidou satellites.
Asset tracking provides you with unrivalled transparency of your waste planning processes. And having high-accuracy data on the location and movements of your waste bins empowers you to react quickly to unexpected events, attempted theft, and maintenance issues.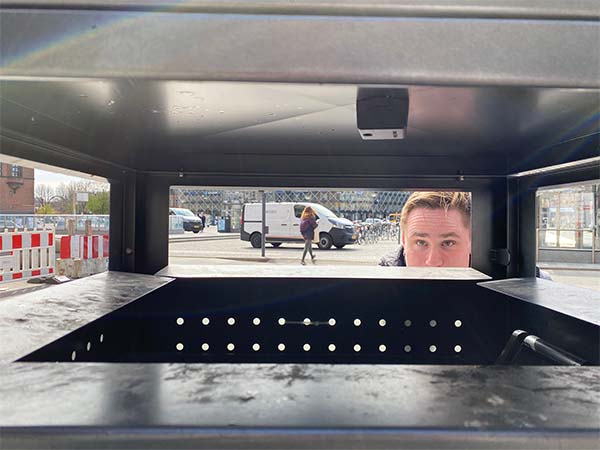 Digitalizing your container infrastructure provides you with a full overview of your bins and enables better decision-making. With complete visibility over your containers, you can easily identify underused bins and make smart procurement decisions based on utilization data. Assessing utilization metrics alongside location data can help you cut down on costs by getting the most out of the resources already available.
Asset tracking also brings clarity to services provided by external contractors, waste haulers, or third parties. You can monitor external services, assess performance, and make data-based decisions on future collaborations and contracts.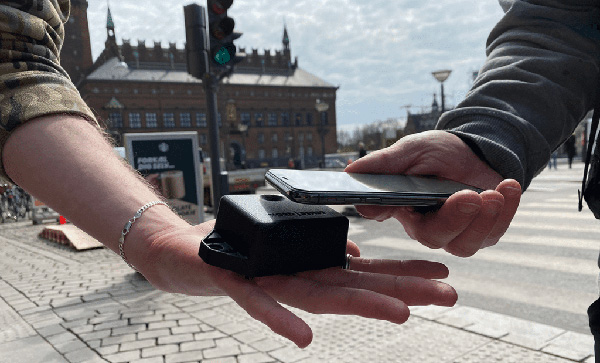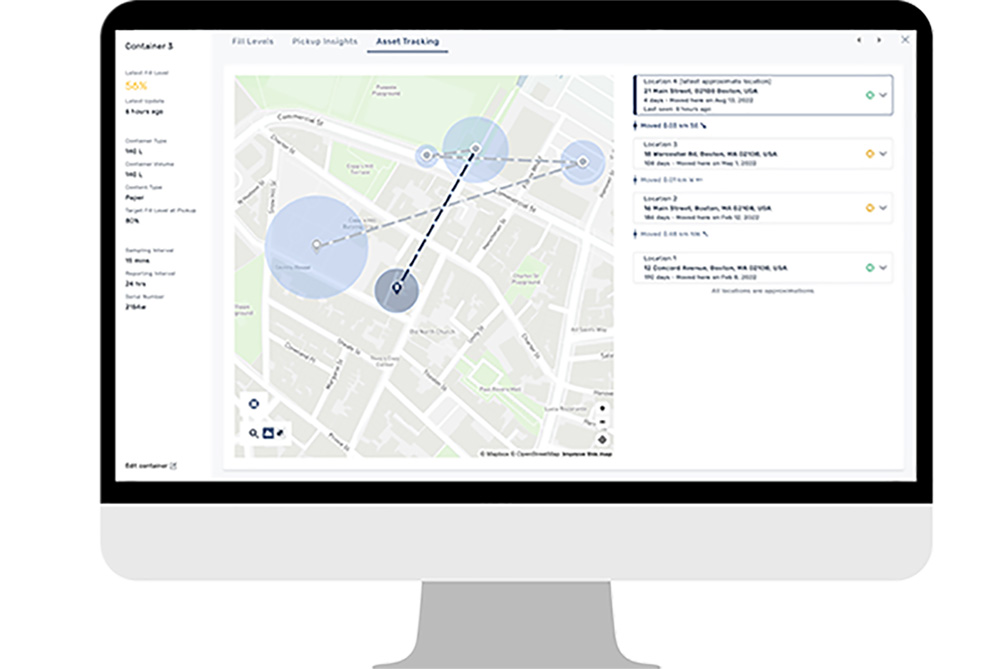 High accuracy data on your containers empowers you to go beyond assumptions and act swiftly in the face of change. React fast to planning errors and unexpected events with in-depth reports on container movements.
Positioning sampling of your bins is included in every report – every 24 hours or at every fill/empty event – which you can access via the Nordsense platform.
Optimize Your Inventory Management
With the Nordsense solution, you don't have to rely on time-consuming and error-prone manual data entry. Everything is done automatically for you. The system can detect unused, forgotten, or lost containers, putting an end to long manual searches over large areas.
Asset tracking empowers you to manage your damaged bins and schedule maintenance. It's both easy and efficient. Tracking and monitoring containers digitally and in one place means more streamlined communication between managers and people in the field. This saves you time and eliminates unnecessary costs.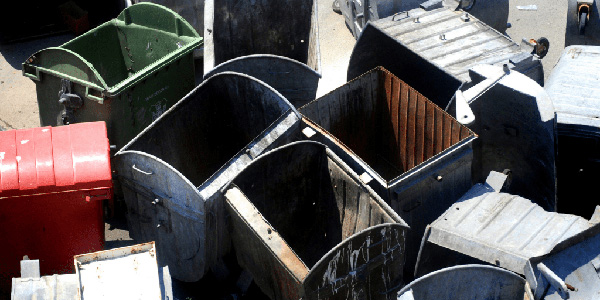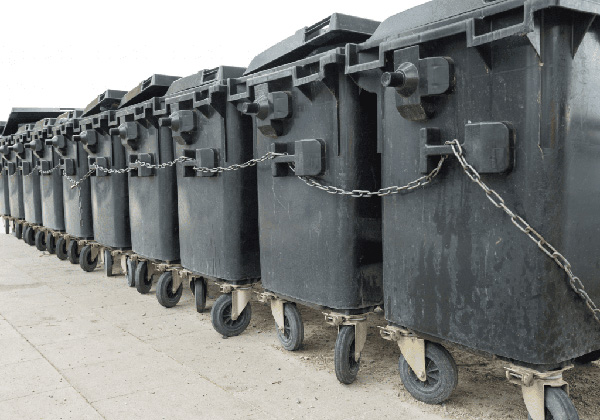 Theft Protection and Recovery
Detect theft, be notified during theft attempts, and quickly find your misplaced containers with data insights on container locations and movements.
Asset tracking provides information on suspicious movements and the last recorded locations of misplaced bins to assist you in recovering stolen assets. You will also receive details on your container's journey to help you identify suspicious locations, actors, and timelines and prevent future theft.
How Does Asset Tracking Work?
Asset tracking is powered by IoT (Internet of Things) – a network that links devices and systems together via the internet. Asset tracking sensors track the location of bins and send this information to the cloud. These data are translated into actionable insights and made available on the Nordsense platform.
Asset tracking runs on three technologies: Wi-Fi, cell towers, and GPS/Beidou satellites. Wi-Fi and cell towers provide high accuracy in metropolitan areas, while GPS/Beidou cover rural areas.

Want To Know More About Asset Tracking?
Curious about how asset tracking can help you optimize your waste management?
Fill out the form below and our team will be in touch!
Meet our customers and hear their success stories