Get real-time data on your waste containers, optimize your resources, achieve cost savings, and start driving more sustainable waste management with the Nordsense smart bin sensor
Smart sensors can help you embed data-driven decision-making in your waste management. Smart bin sensors provide you with full transparency of your waste operations and in-depth data insights that can help you improve your services.
Optimize your resources

Cut down on costs

Reduce your carbon footprint

Improve your collection routes

Create a better working environment for drivers and waste collectors

Measure the impact of your sustainability initiatives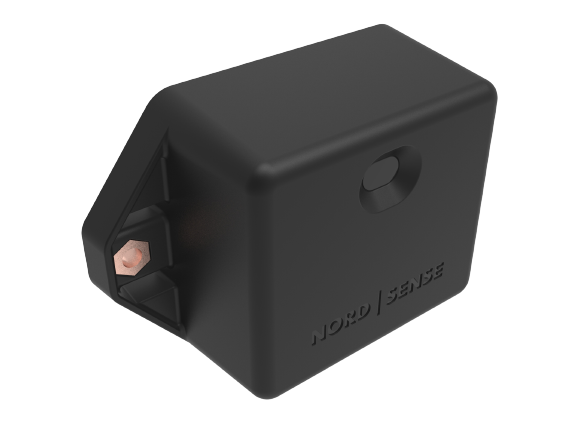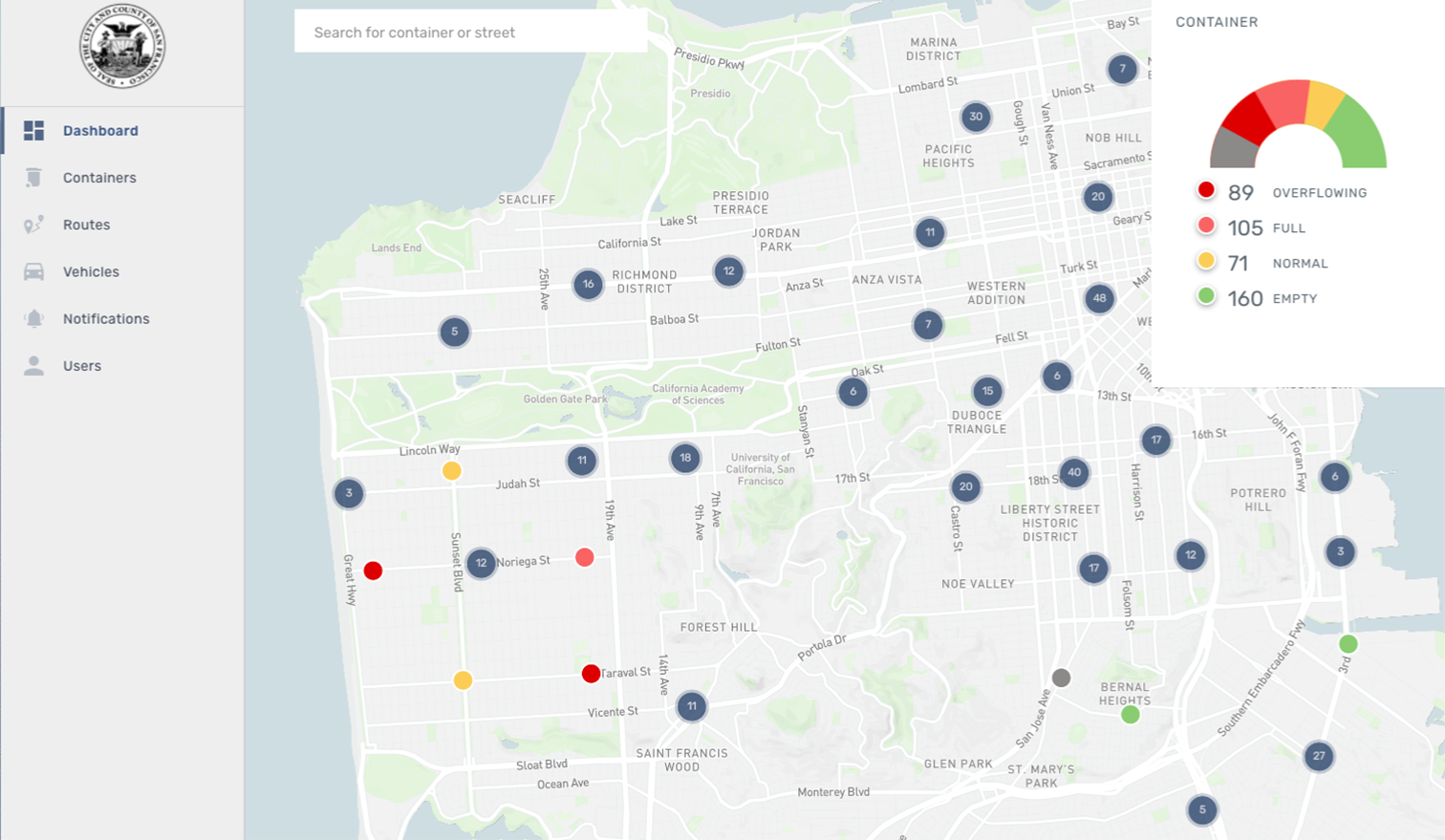 Sensors capture fill-level, orientation, and temperature measurements every 15 minutes. Reporting occurs every time your container is filled, emptied, or every 24 hours.
Go beyond assumptions, detect when your containers are being emptied and check whether the services you are paying for are being performed.

High Accuracy 3D Topology
A 16-point 3D optical laser with a high accuracy of 1cm (0.5") and 256-pixel resolution provides 3D depth maps of the contents of your bins.
With multiple reference points, false positives are a thing of the past and high-accuracy data is guaranteed.
Unlike ultrasonic sensors, which are unable to measure any object in the first 25-30cm, the Nordsense sensor has no technological constraints, making it the perfect fit for even the smallest of bins.
The Nordsense sensor can read targets up to 5 meters away and can be used with the majority of container types and shapes, regardless of whether the contents are solid or liquid.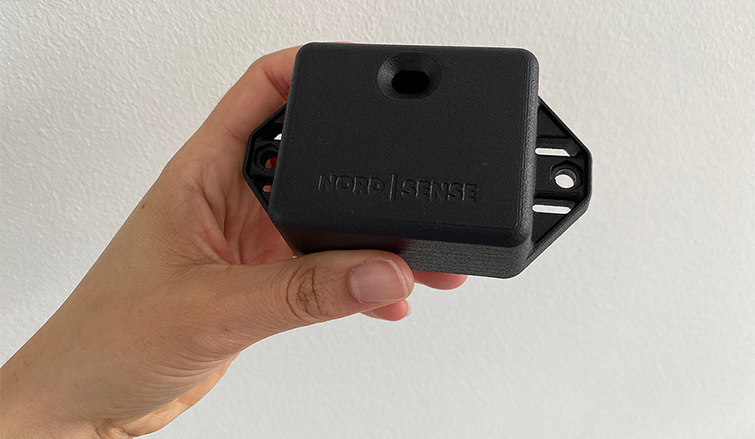 The length and width of our smallest sensors are similar to that of a credit card. With its black color and small size, the sensors are very discreet when installed.
Responsibly and Sustainably Produced
Sensor parts can be separated and individually recycled. All of our sensors are assembled in Scandinavia.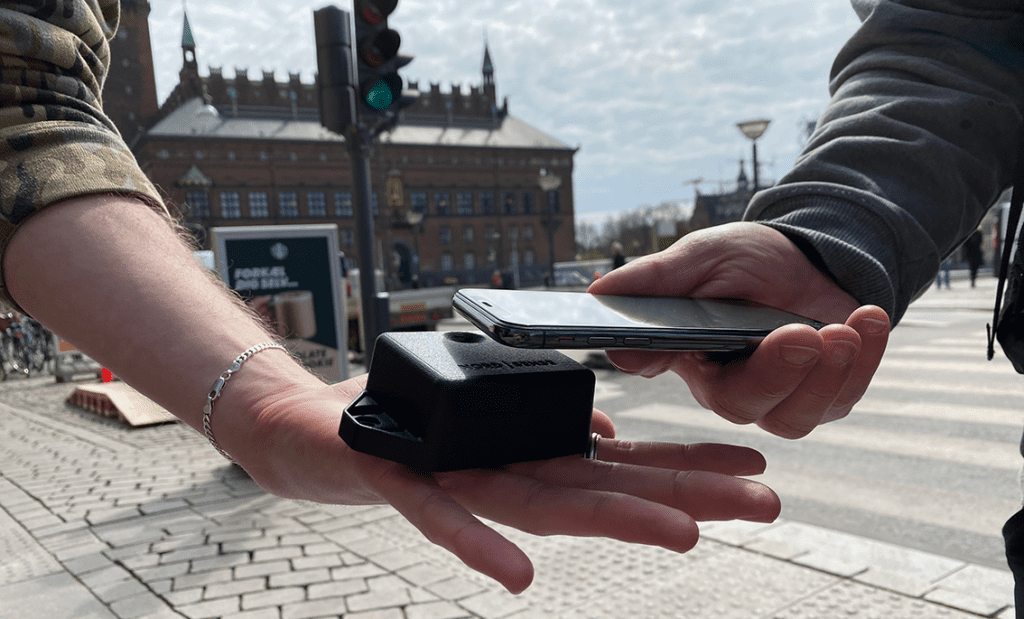 Get twice the transmission power with 4G (Cat M1) and optional 2G fallback (EU only). Our connectivity covers most of North America, Europe, and Israel.
Replaceable Batteries and Custom Logos
Extend the lifetime of your senesor with replaceable batteries. Change battery packs quickly and easily thanks to separable sensor parts.
Add your own twist to your Nordsense sensors with customized branding and logos.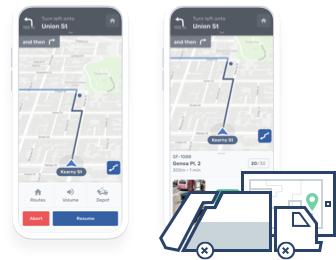 Get the dynamic, event-driven approach to waste collection with the Nordsense Navigator app. This optional feature provides intelligent route navigation and turn-by-turn routing so only containers that need servicing are picked up.
Track the location and movements of your waste containers in real-time with optional Asset Tracking. With real-time data on the whereabouts of your bins, you can optimize your asset management and secure your containers against theft.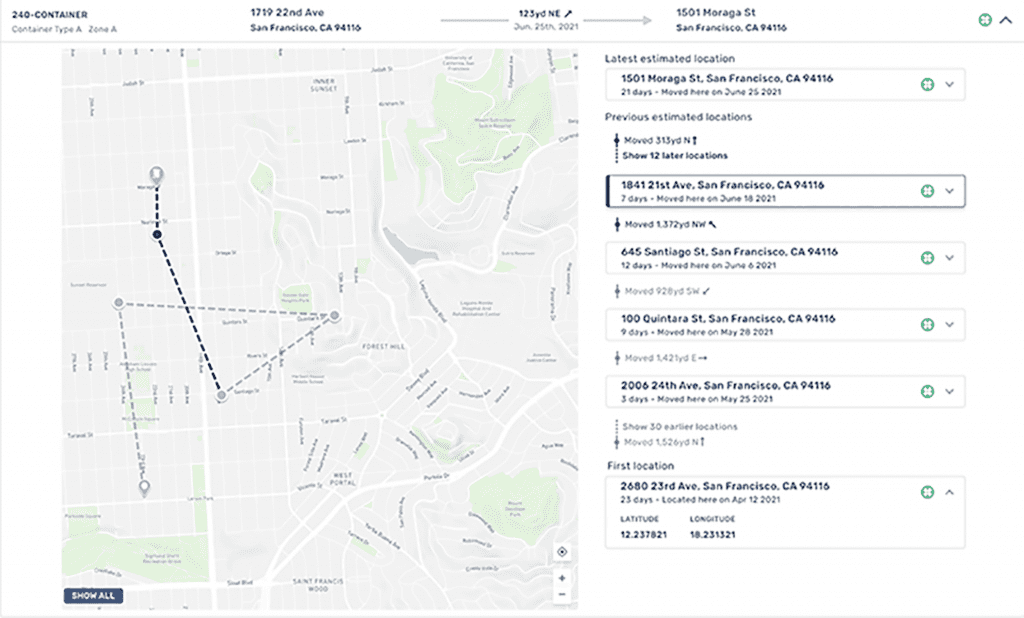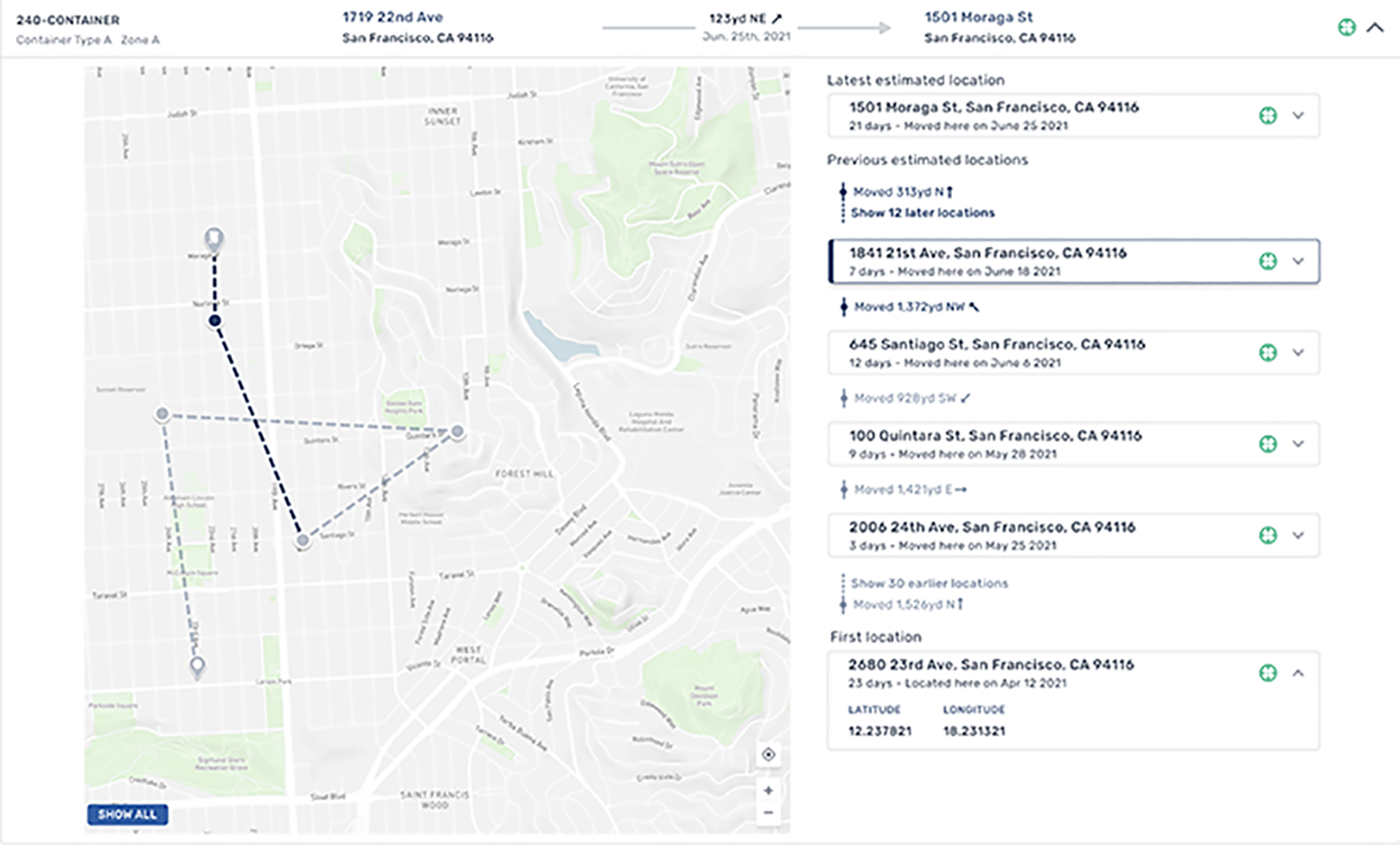 How Do Smart Bin Sensors Work?
Your waste containers are equipped with a small sensor that measures their fill-levels and other data points. Sensors can be placed in many different types of containers and used in a variety of bin sizes and shapes. Our team will advise you on the best solution for your specific container and waste needs.
Smart bin sensors are powered by IoT (Internet of Things). This is a network that connects devices and systems through the internet. The Nordsense smart bin sensors collect data on waste generation patterns and send this information to the cloud. These data are translated into concrete and actionable insights that you can access on the Nordsense platform.
These data insights will subsequently fuel your waste management, transforming your waste management towards greener, cleaner, and smarter avenues.

Frequently Asked Questions
Sensors can be installed in most container types and used with both solid and liquid contents. Our team will conduct a thorough pre-assessment of all your containers to ensure our sensors can match your waste needs. For containers with an open top (i.e. no lid), we will provide suggestions and designs for a bracket.
The sensors are very easy to install. They have two holes on the sides that are used to mount the sensor to the container. We provide a drilling template as a guide to secure the sensor to the container by using either nuts and bolts or rivets. It typically doesn't take more than one minute to install a sensor. A user-friendly mobile application will guide you through the installation process. And our team are always on hand to help.
Our sensors use the 4G network to communicate with our platform, and we currently operate in North America, Europe, and Israel.However, we have a worldwide roaming agreement with one of the largest telecom operators in the world, which excludes only a few countries that do not allow permanent roaming, such as Brazil and Saudi Arabia. Special agreements to use our sensors in these countries can be made upon request.
Discover the Power of Smart Bin Sensors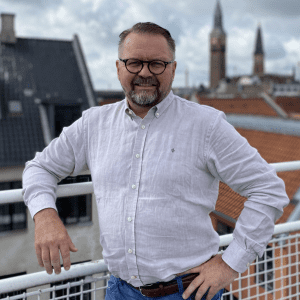 Roar Bolt-Hansen
VP of Sales
EMEA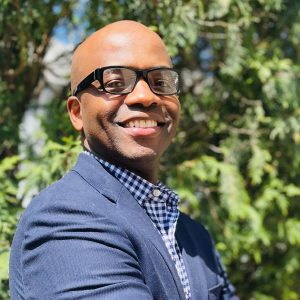 Anthony Parker
VP of Sales
North America
Want to know how smart bin sensors can help you become greener, cleaner, and smarter in your waste management?
Fill out the form below and our team will be in touch!
Meet our customers and hear their success stories