Optimize your waste collection processes
Redefining waste management with the only AI-based waste management solution in the marketplace.
Reliable, Simple, Dynamic
Nordsense offers a simple and affordable solution to optimize your waste collection process. Whether you represent a city, waste operator or organization that handles waste management, our system can drastically reduce your capital expenditure and carbon footprint, while improving workflow.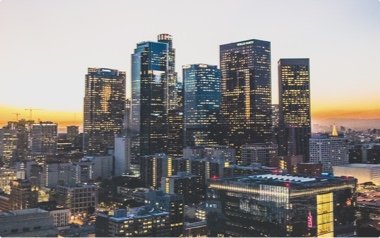 Smart cities
Learn how you can produce a cleaner city for less money, while reducing traffic congestion and CO2 emissions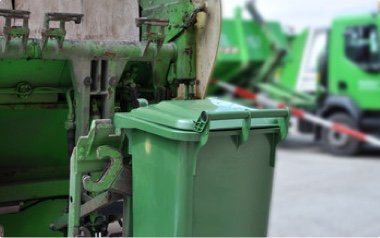 Waste collectors
Find out how we can help you optimize your resources, expand operations and increase profitability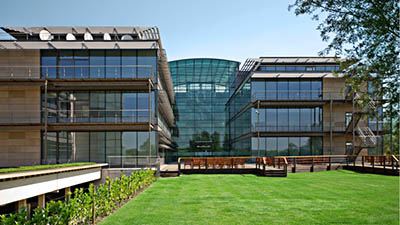 Facilities & Campuses
Explore how IoT can help you create cleaner facilities while reducing your waste management expenses.
In the bin
Monitor any type of waste receptacle, regardless of size, shape or content
In the office
Monitor waste container levels remotely, manage your fleet, and generate optimized routes
In the vehicle
Create "smart" routes optimized with turn-by-turn navigation and spoken directions
In the bin
Waste containers are equipped with a small sensor that measures the fill levels as well as a variety of other data points. The small small footprint and sophisticated technology of our sensors allows them to be placed in any type of container, regardless of their shape, size or contents.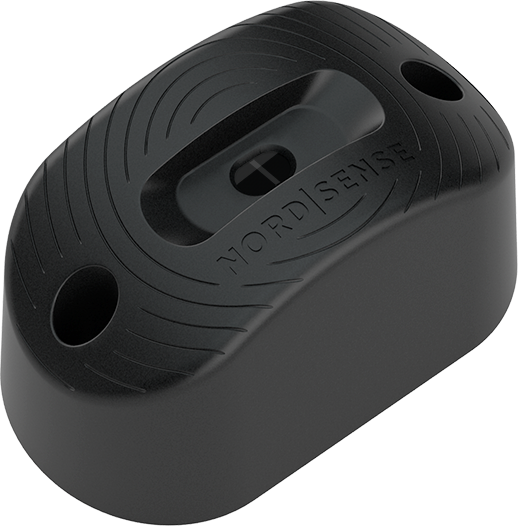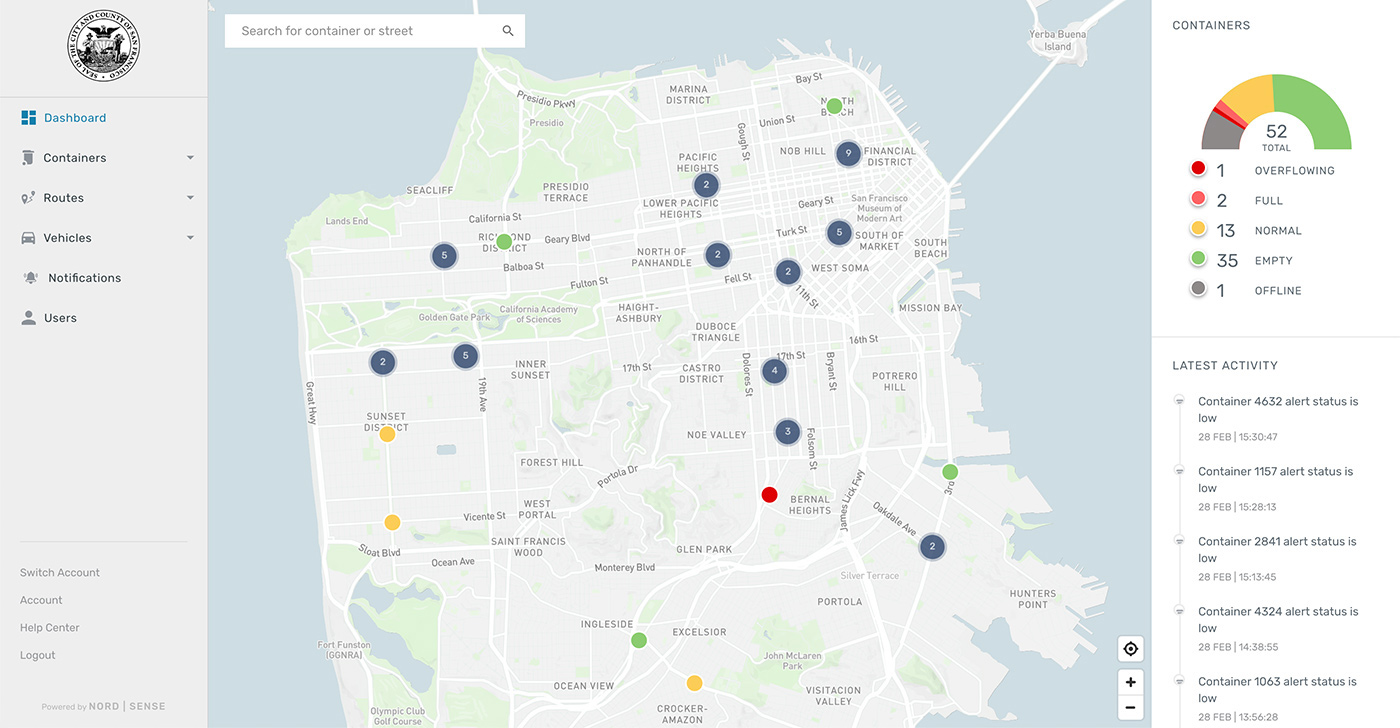 In the office
Log on to our user-friendly platform from any Internet connected device to monitor in real time the exact waste bins that need servicing. The platform also allows users to generate efficient, on-demand route maps that are optimized for the specific containers that need to be emptied.
In the vehicle
By using any Internet connected smartphone or tablet, a driver logs on to Nordsense to receives their daily work schedule. Their daily route will include detailed navigation with turn-by-turn instructions and spoken directions, which are all available in multiple languages.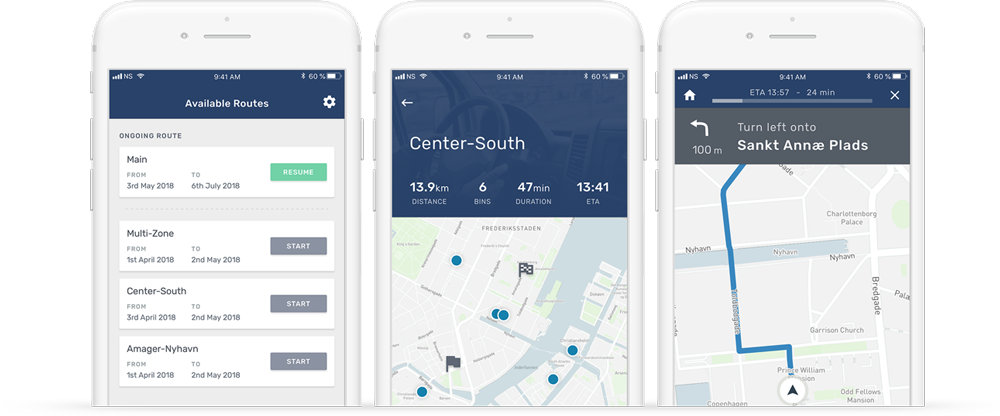 Affordable
No major advance capital outlay is required. Nordsense is available as a monthly subscription, which works with any mobile device
Improve Operations
Nordsense creates real-time routes that direct a driver to stop only at full bins, which saves fuel and maintenance costs while improving customer service
Enviromental Beneficial
Reduce C02 emissions, lessen noise pollution and decrease traffic congestion, while preventing unsanitary bin overflows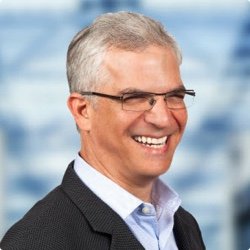 "Nordsense has developed one of the best Industrial IoT applications we have seen thus far. They are systematically instrumenting infrastructure with high-quality sensors which can serve as the foundation for completely reimagining how that infrastructure (in this case, trash bins) is serviced and maintained. The increased efficiency, decreased cost, and prevalence of data that results from NordSense's solution will be instrumental in shaping our view of SmartCities and future opportunities for optimization."
Greg Papadopoulos, New Enterprise Associate
Stop wasting time and start saving today