Nordsense and Dream Books Co. team up to run more efficient book bin collections and boost recycling rates.
According to research, around 320 million books end up in landfill sites every year. But this is a story that Dream Books wants to rewrite. Located in Denver, Colorado, Dream Books is all about reusing and recycling. They have been finding sustainable solutions for excess books, DVDs, CDs, and video games by collecting donations in book bins for the past decade.
Dream Books works with libraries, schools, bookstores, and non-profit organizations to ensure that nothing goes to waste. Their efforts are not only reducing the amount of landfill waste; they are also raising funds for charitable projects and education programs.
Better Transparency Empowers More Recycling
Dream Books recently decided to partner with Nordsense to gain more insights into their operations. After initially trialing smart sensors in 12 book bins, they are now installing sensors in all of their book bins.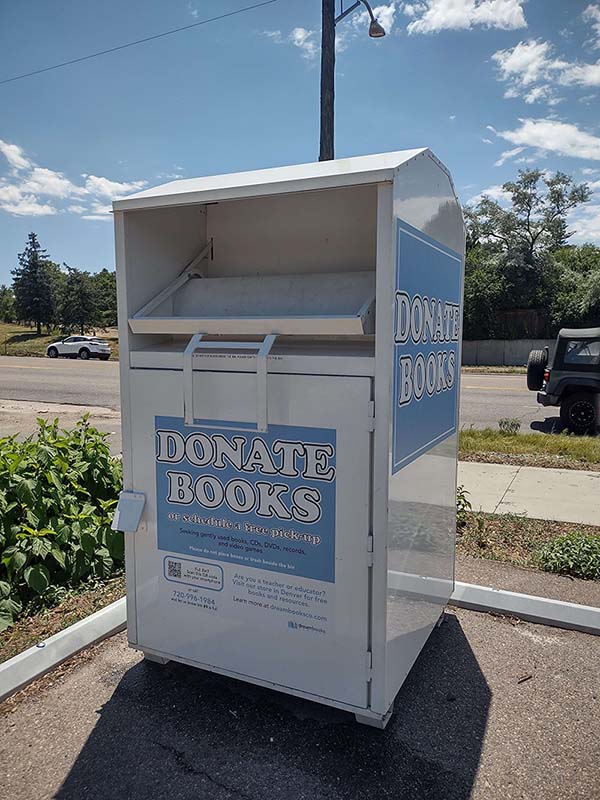 The Nordsense solution's transparency empowers Dream Books to expand their book bin program. With a digital overview of bin fill levels, they can efficiently manage logistics remotely and only send out collection vehicles when needed. Before using sensors, the book recycler needed to place donation bins close to their vendors to ensure cost-efficient collection routes with minimal driving. Thanks to real-time data, they can now place book bins in other locations all over Denver, giving the organization a much wider scope while maintaining efficient collection routes.
"Thanks to Dream Books, libraries go from throwing books out to getting paid commission for recycling," explained Regional Sales Manager at Nordsense, Ryan Parcell. "Data insights are helping them work more efficiently so they can divert even more books from landfill sites, and we're delighted to be part of their sustainable mission and play a small part in helping them grow."
"The sensors from Nordsense have allowed us to optimize and expand our book donation bins. Knowing how full the bins are has allowed us to be more efficient," said Community Outreach Coordinator at Dream Books, Courtney Dixon.
About Dream Books Co.
Based in the USA, Dream Books Co. is located in Denver, Colorado. They partner with local organizations to recycle stories and give books a second chance via book bins and donation pickups.
About Nordsense
Headquartered in Copenhagen, Denmark, Nordsense is on a mission to bring more sustainability and efficiency to the world's waste and resource management with data insights and smart sensors.