Varde Municipality saves 1.6 tons of CO2 per year with fill-level sensors
Varde Municipality (a popular holiday destination in Denmark) achieves a 21% reduction in waste collection.
IoT sensor technology and real-time data are used on the municipality's large waste containers to optimize route planning and reduce the number of collections.
Background
Back in 2013, Varde Municipality decided to replace 160 small overflowing waste bins at the beaches along the Danish West Coast and rest areas with large semi-underground containers. Today, there are 30 containers of this type, resulting in a total collection distance of approximately 200 km/124 miles.
Challenge
With over 30 containers, it became a logistical challenge to determine when each container needed to be emptied. Therefore, all containers were emptied every time, but it could no longer be done in a single day. Varde Municipality wanted to find a solution that could optimize the collection routes.
Solution
Varde Municipality implemented fill-level sensors in all 30 containers to monitor the emptying needs.
The solution from Nordsense now allows Varde Municipality to plan collection routes based on demand. They have fewer collection trips and can almost always complete the routing within one working day, saving time and money. Varde Municipality rarely experiences an overflowing container, which improves the citizen experience.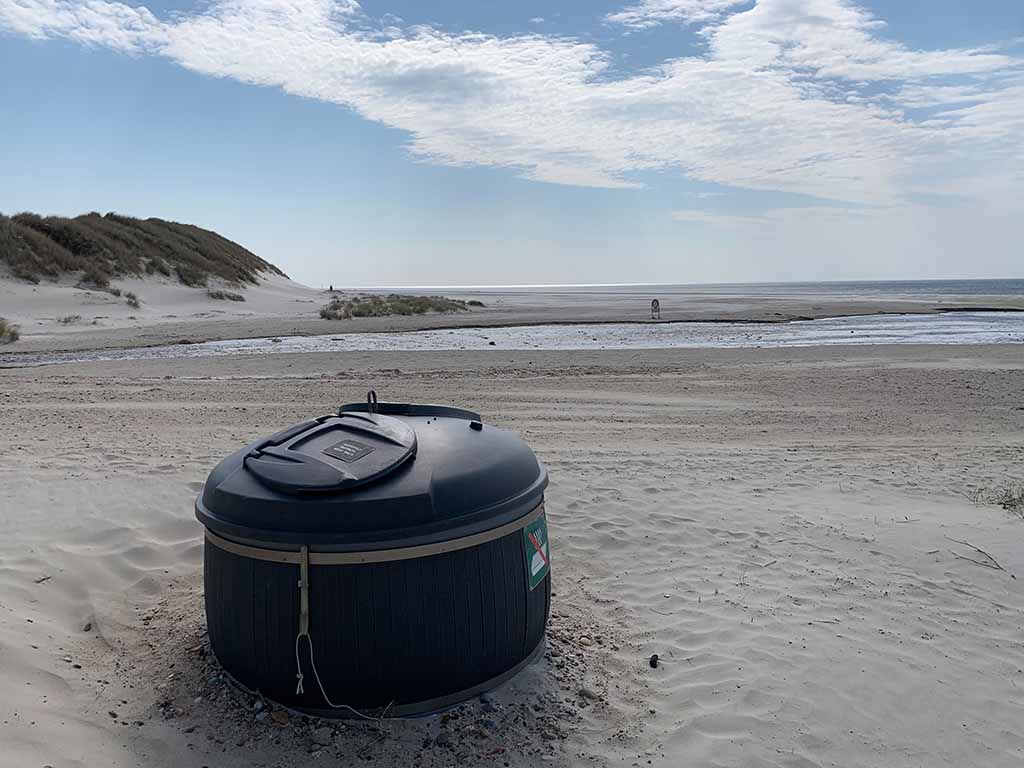 Reductions
1.6 tons of CO2 are saved solely based on one waste truck that drives to the large waste containers. 1,600 km/995 miles of collection distance saved. However, this is only for one waste truck.
Benefits
Approximately 40,000 DKK annually through reduced diesel consumption and employee hours. This exceeds the investment of 30,000 DKK.
How the numbers are calculated
Background: Varde Municipality has gradually increased the number of containers, but the annual collection trips remain the same. Varde Municipality estimates that they would have had approximately eight additional collection trips per year without the sensors. The reductions and benefits are calculated through these eight collection trips.
The economic savings are calculated based on the cost of an employee and the vehicle.
The environmental savings are calculated based on the number of kilometers and diesel consumption per trip, equivalent to 615 liters of diesel, considering that 1 liter of diesel emits 2.7 kg of CO2.
CO2 Reduction
The CO2 reduction per collection trip is relatively high, but the overall reduction is limited since Varde Municipality only has one waste truck for this type of route.
Is it worth it?
Approximately 40,000 DKK per year.
Low costs and a relatively significant CO2 reduction.
Relevance for others?
According to Varde Municipality, several other municipalities are considering using large semi-underground containers. This is where the potential with sensors is most significant.
There is significant potential in municipalities with large geographical areas where many kilometers are driven to empty the containers or trash bins.
There is significant potential in municipalities with multiple beaches, rest areas, natural areas, or other tourist attractions.
Climate for the money
A collection trip takes one working day as a starting point. A working day is 7.75 hours, and the cost of the vehicle and employee in 2022 was 642 DKK. This results in annual economic savings in 2022 of 7.75 (hours) * 8 (days) * 642 (DKK) = 39,800.00 DKK.
The cost of the sensors is approximately 1,000 DKK per sensor per year. The price includes the rental of the sensors, operation, and maintenance. If, for example, a sensor runs out of power, the supplier handles it.
The price also includes access to the digital platform from which Varde Municipality receives data. With 30 waste containers, there is an annual operating cost of 30,000 DKK, so the solution saves approximately 10,000 DKK.
The environmental benefit is also worth considering. A collection trip is approximately 200 km/124 miles, and the truck runs around 2.6 km/L. So, 1,600 km / 2.6 km per L = 615 L of diesel for the eight trips. This results in approximately 1.6 tons of CO2 savings.
Additional benefits
The significant reduction in 160 small trash bins also means significantly fewer lifts, improving the working environment.
The automatic monitoring of the waste containers means they are rarely full, enhancing the citizen experience.
The solution also saves resources (time) that can be used for other tasks.
Please note
It will be a development project, and there may be "teething problems" until the solution is fully implemented.
More people need to understand and be trained in the solution from the beginning (vacation, new job, etc.).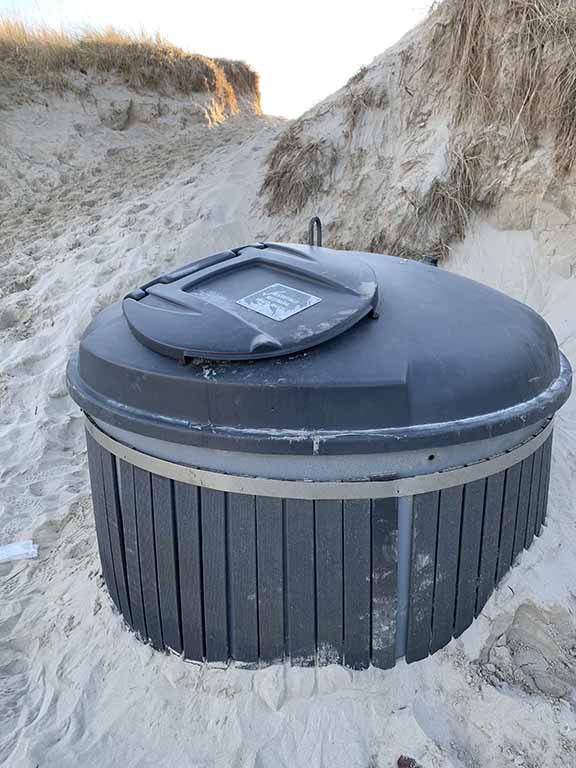 What does it take to implement fill-level sensors?
Technologically
The solution is implemented by the supplier, and the digital platform is also managed by the supplier, who provides data to the municipality.
Organizational
The solution is anchored in the Road and Park department. It is also where the development project took place.
Competence
The supplier is responsible for data collection, processing, and analysis. However, it requires employees to understand the data that is being sent and to respond to it.
Financially
A small investment in money. There is a small consumption of employee hours during the implementation phase, but afterward, it is minimal at 20 minutes per week.
Determine what is important to you. Is it the CO2 savings, the working environment, the economy, or something else? Therefore, explore all the benefits.
Ensure that an engaged employee is interested in driving the development project, as it may take time, and challenges such as sensor issues may arise.
The solution is not always cost-saving, so investigate the business case. It is probably best for longer distances.
Thanks to KL and Smart City Insights for presenting the case. If you want to read about more climate technologies in Denmark with proven effectiveness, read the presentation here (unfortunately, only in Danish).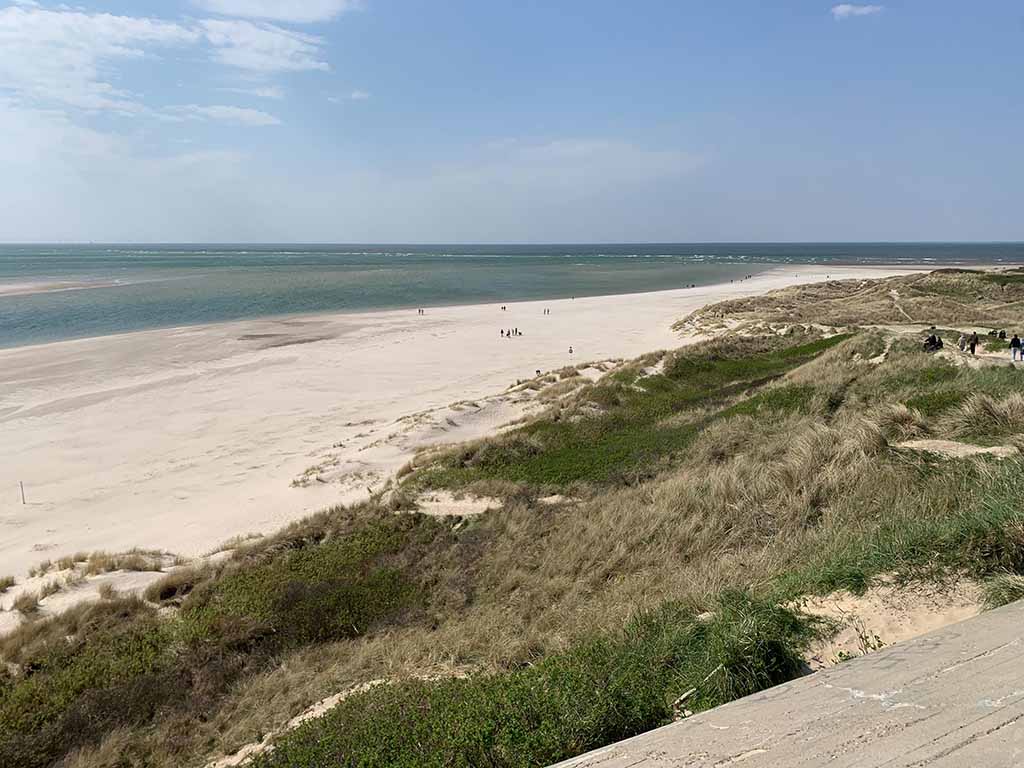 Curious how the Nordsense solution can help optimize your operations?