It's fair to say major cities around the world want cleaner streets, but waste management gets more complicated during seasons such as summer that see spikes in tourism. For example, tourists cause an almost 40% spike in plastic entering the Mediterranean Sea each summer according to a 2018 report from WWF. The surge in marine litter largely comes from Turkey, Spain, Italy, Egypt, and France in that order – countries that are popular with holidaymakers during summer months. An entire region can suffer from an influx of visitors, from beaches to streets to parks. Cities can create waste management programs to effectively collect waste all year, but surges in tourists puts strains on any municipal waste management system. The math is simple: the more people in an area, the more trash they create. And the effect of tourism on seasonal peaks in trash is not relegated to just Europe.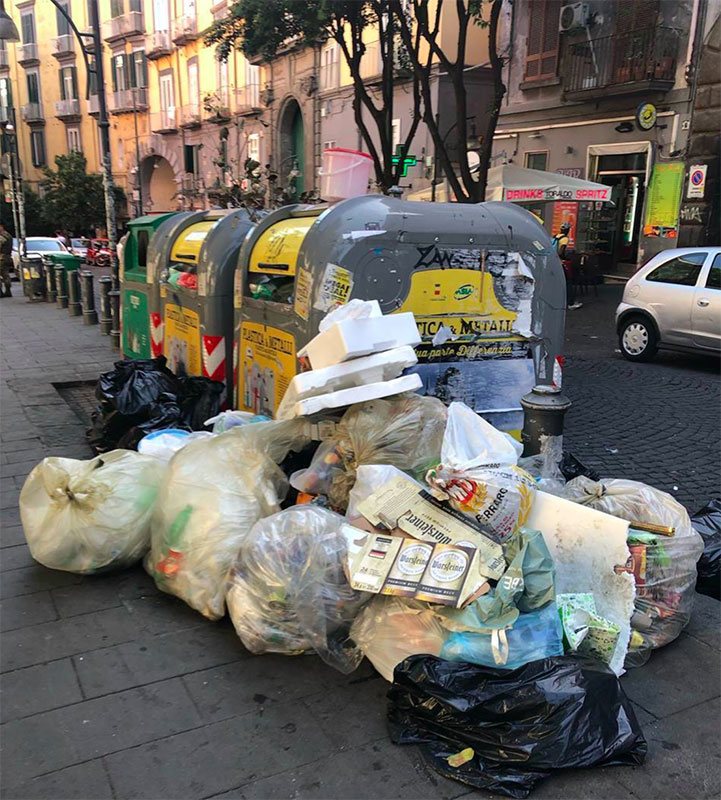 The United Nations Environment Programme (UNEP) estimates that 4.8 million tons – or 14% of all solid waste – is produced each year solely by tourists. Major U.S. cities experience spikes in tourism at certain times of year as well, creating seasonal waste management needs. Tourism peaks in San Jose, CA, Austin, TX, and Philadelphia, PA during the summer. In fact, Philadelphia has seen immense, year-round increases in tourism over the last few years, making continued, effective waste management a constant focus.
While summer months can be incredible economic boons for destination cities, they can create significant stress for waste management systems. Waste costs for cities are already at all-time highs without spikes in visitors. Tourist-based trash overloads bins, leaving cities' collection programs scrambling to keep streets clean. This is where smart waste management comes in.
Many major U.S. cities already have waste management programs aimed toward "zero waste" or waste reduction goals of some kind, and those programs are admirable for their long-term objectives. But in the short-term, a city needs a smart way to handle overflowing trash receptacles in, for example, August by the beaches in New York City or during summer music festivals in San Francisco. How can a city like Philadelphia – rife with some of the U.S.'s most famous national monuments – effectively manage waste collection at hot tourist spots around town? Technology that leverages the Internet of Things, data analysis, and unique light laser scanning is the answer.
Smart waste technology has emerged in recent years to address this very problem. At Nordsense, we believe the ideal approach includes an innovative sensor (Nordsense POD) that can collect this information – leveraging the power of the Internet of Things and real-time data transmitted from waste containers – to seamlessly integrate into cities' waste management programs.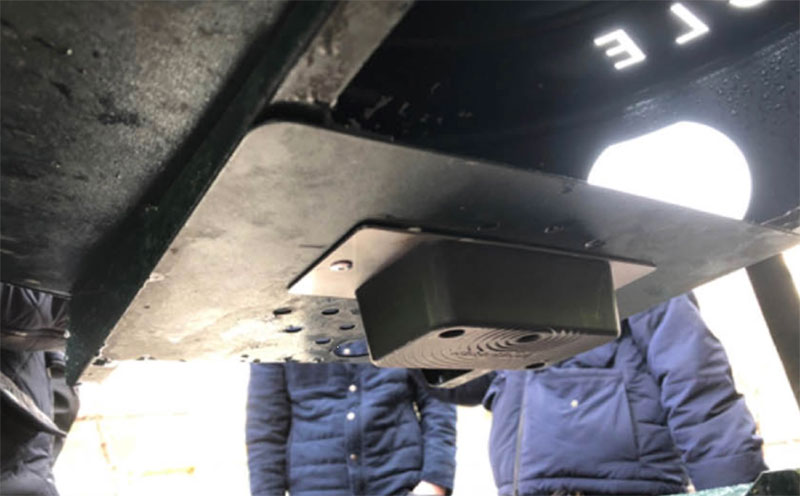 The POD itself is a small sensor that sits discreetly on a waste bin and accurately monitors the fill level to relay whether or not the bin needs emptying by waste collection drivers. It produces 3D depth maps of a container's content, dramatically increasing accuracy, creating multiple reference points, and eliminating false positives.
Other waste management programs that employ waste sensors make an attempt to monitor bin fill levels, but their technology often misfires. Ultrasonic sensors often mistake a protruding piece of waste as the sign the bin needs to be emptied and infrared sensors can mistake tight bundles of waste in bins as the same sign, despite the bin being mostly empty.
The Nordsense software transmits and processes all collected data through a platform powered by artificial intelligence (AI) that gives waste management workers the insight they need to make informed decisions and predictive forecasts. From this information, Nordsense's combined hardware and software enable customers to only collect waste from bins that are full, reducing fuel consumption by a city's fleet of vehicles, improving efficiency, creating savings for the city, and resulting in a cleaner, more vibrant city. This solution has already helped cities such as Copenhagen and San Francisco reduce their carbon footprints by introducing more efficient routing and collection. Nordsense has enabled San Francisco to experience an 80% drop in overflowing bins, a 64% drop in illegal dumping, and a 66% drop in street cleaning since its introduction in 2017.
Cities should reap the benefits of tourism, not let it overtake their waste management processes. Managing waste in months with high volumes of visitors can be streamlined, efficient, and environmentally sustainable. With Nordsense, cities such as Philadelphia that see influxes of tourists in the summertime can effectively manage waste levels in bins while using data analysis to predict surges in waste in particular areas. Learn more about how Nordsense is changing waste management on an international and national scale by downloading our free white paper today.