The University of Idaho is providing more cost-efficient waste services while cementing sustainability at the very top of their strategic agenda thanks to a smart waste management collaboration with Nordsense.
Nestled in the rolling Palouse hills in the northwestern United States, the University of Idaho is home to over 10,000 students and over 2,000 employees. Innovative thinking and sustainability are at the very heart of the educational institution's services and offerings – and its campus facilities are by no means an exception.
The Surplus and Solid Waste team at the university is responsible for collecting waste from 58 concrete containers and 77 toters (large, wheeled waste containers) on the main campus in Moscow, ID.
It's a small but mighty team of two waste collectors (one permanently and one temporarily employed), and the Surplus and Solid Waste Supervisor, Jeremy Mutart. The team is extremely busy, charged with providing a clean and trash-free environment for thousands of students, the upkeep of the campus' green landscape, and ensuring a high-quality perception of the campus grounds.
Before embarking on their smart sensor journey, two waste collectors were tasked with going out every day and inspecting each bin and toter on campus. Using two vehicles would take both employees a full working day, sometimes as long as 16 hours, to take care of the solid waste on campus. In addition, every bin needed checking, and the waste collectors would often service bins that did not actually need to be serviced. It was simply not an efficient way of doing things.
Discover How Smart Waste Sensors and Data Insights Work
Greener Waste Services, Fewer Working Hours, and Lower Costs
Jeremy decided to investigate how he could optimize the way he and his team worked. With a tight departmental budget and one of the employees' contract set to expire without renewal, cutting down on the workload and improving resource allocation was a pressing issue.
Jeremy initially toyed with the idea of installing trash compactor sensors, but after crunching the numbers, he opted for the Nordsense solution. The predictions showed that the university could save around USD 100,000 by investing in IoT sensors in their 58 concrete bins and 77 toters.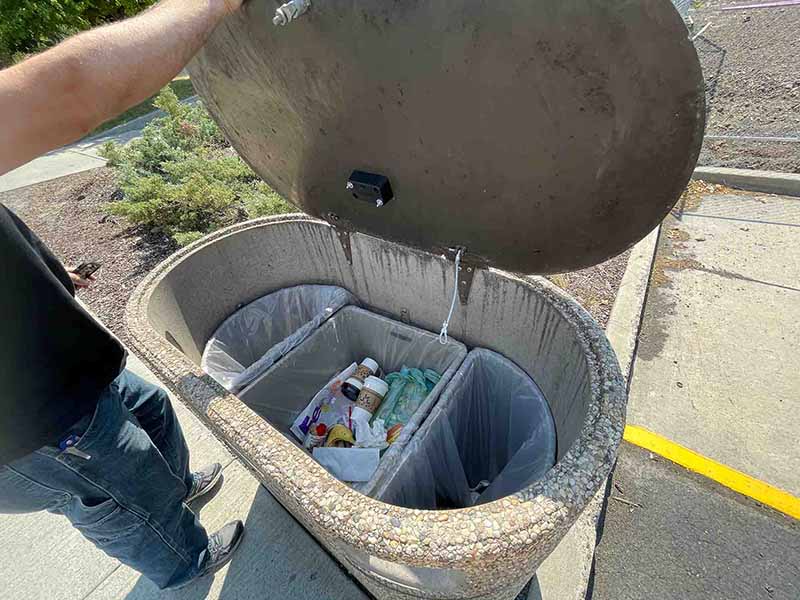 In addition, implementing efficient waste management instead of continuing with their static waste processes and hiring a replacement employee would save the team hundreds of thousands of dollars, not just in salary costs but also in vehicle maintenance and fuel costs. Jeremy decided to put the solution to the test. The university initiated a project with Nordsense and installed sensors in their 58 concrete bins.
After installing the Nordsense sensors, Jeremy's staff became one man short. You'd think this would mean the team would become overwhelmed by double the amount of work and even longer hours. Thanks to the sensor solution, the workload became lighter and more manageable.
The sensors provide the team with real-time data on the fill levels of the bins on campus, meaning Jeremy and his colleague now have a clear, dynamic overview of which bins require service. As a result, the waste collector found that his working hours were cut in half since he no longer needed to drive around all of the sprawling campus.
Instead of setting off on his usual route in the morning, he would simply start his day by checking the Nordsense platform to see which bins needed servicing. This means that both he and Jeremy now have time for other tasks such as seasonal maintenance and investigating ways to reduce waste streams.
In addition, the team was excited to see the progress made in the climate arena with the sensor solution. Their fuel consumption was cut in half, as they set out on fewer collection rounds and used fewer vehicles.
Want to Get Started with Smart Waste Management But Unsure How?
Explore the Top 10 Questions to Ask When Choosing a Smart Waste Solution
Next Stop: Tracking Bins and Getting Even More Real-Time Data
The University of Idaho's main campus also houses 77 toters – wheeled dumpsters that are towed around the campus area behind the solid waste vehicles. And Jeremy is looking forward to reaping the benefits of the Nordsense solution with these bins.
"We're really excited about the new Asset Tracking feature so we can track the location of our rolling dumpsters and start getting data insights on their fill levels so we can become even more efficient," says Jeremy Mutart, Surplus and Solid Waste Supervisor at the University of Idaho.
"Based on some rough numbers, I believe we can save around 50% in fuel consumption by monitoring waste levels and keeping tabs on the bins' movements. It will be really interesting to also see how much more time we can save here."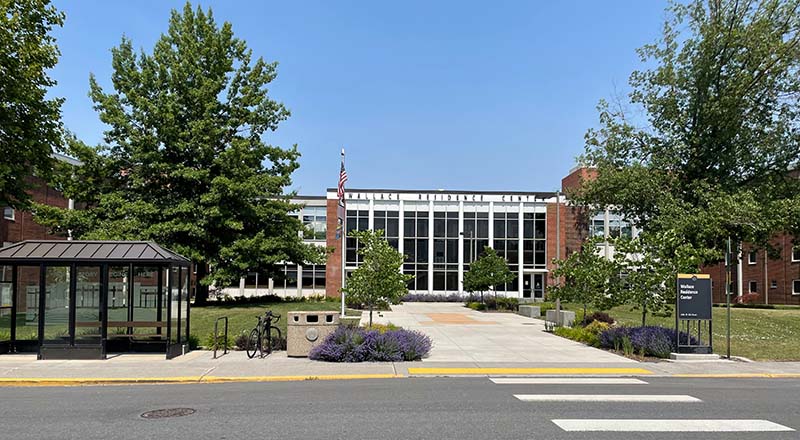 About the University of Idaho
Founded to make a difference in 1889, the University of Idaho has over 10,000 enrolled students and is the state of Idaho's land-grant research university. The institution strives to provide innovative, transformative, and engaging education paths while embracing their social responsibility to ensure a sustainable future.
About Nordsense
Funded by Silicon Valley, established in Denmark, Nordsense offers a complete end-to-end waste optimization solution based on IoT sensor technology and data for cities, municipalities, waste operators, collectors, haulers, facility management, and campuses in North America, Europe, and Israel.
Get In Touch and We'll Help You Match Your Waste Needs with a Data-Driven Solution