Smart Textile Recycling with Data-Driven Clothing Banks
Service your clothing banks more efficiently and sustainably with a data-driven approach to resource management
Smart sensors and data insights can help you optimize your operations and transition to efficient, transparent, and sustainable clothing banks and collections.
Reduce overflowing clothing banks
Eliminate lost and contaminated donations
Optimize resources and collection routes
Cut down on costs
Combat theft and vandalism
Reduce your carbon footprint
Stay one step ahead of unpredictable textile waste generation patterns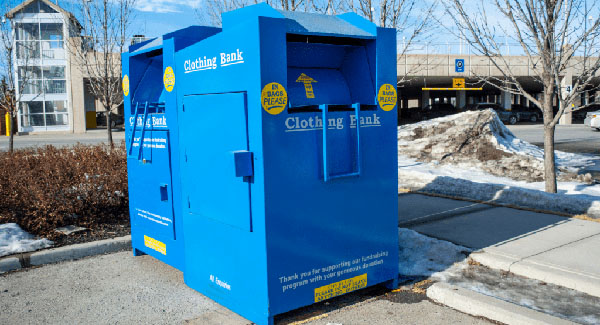 Trusted By Goodwill Industries of Kanawha Valley, Inc.
Donated clothing is an essential revenue stream for Goodwill and funds our community projects. In the past, our donation bins were prone to overflow. We emptied them regularly, but since we didn't have a clear or digitized overview of how much they were being used, our collection services would often arrive too late. This caused a serious inventory issue, and unfortunately, we ended up losing valuable donations and resources.
But the Nordsense smart solution has completely changed this. The data from our smart sensors means that we can continually monitor fill levels and pick up containers before they start overflowing. This data-driven approach to our logistics has helped us optimize our collection services and increase operational efficiency.
- Kassia Lilly, Vice President of Operations for Goodwill Industries of Kanawha Valley, Inc.

Increase Your Resource Efficiency
Many clothing bank operators are challenged by a lack of textile stock and overflowing bins. Smart sensors can help you ensure no donation is left behind and that you service your clothing banks before they are full or overflowing. Smart sensors provide real-time data on the fill levels of your clothing bins, so you can schedule collection services before donations start piling up on the street and become contaminated.
Prevent overflowing bins and late collections
Reduce contaminated and lost donations
Increase the amount of clothing collected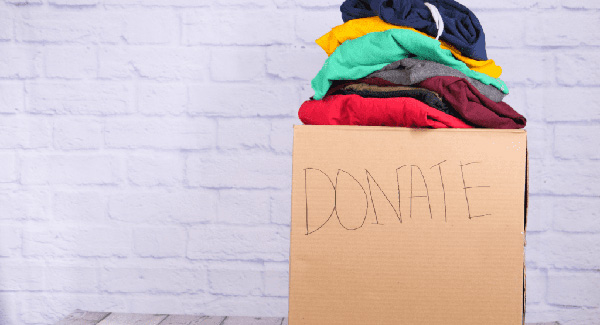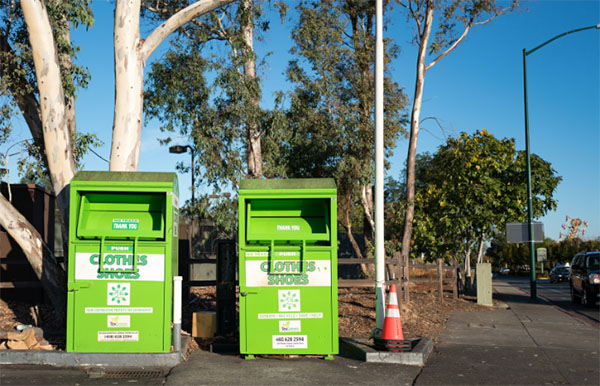 Protect Your Clothing Banks Against Theft and Vandalism
Clothing banks are a prime target for theft and vandalism. Criminals are known to "fish" from donation bins, stealing the contents of bins and reselling it for profit. People also damage these bins by setting them on fire, spraying graffiti, or filing the container with trash. And sometimes, entire containers go missing – stolen, illegally relocated, and rebranded under a fake or unregistered name in an effort to steal resources and profits from charitable organizations.
Smart sensors can help put an end to waste crime against clothing banks. Sensors provide data on the fill levels, movements, and locations of clothing banks, empowering you to keep track of any suspicious emptying events, detect theft, and quickly recover your stolen assets.
Prevent theft of clothing and textiles
Recover stolen clothing banks
Put a stop to damage and vandalism
Drive Cost- and Carbon-Efficient Collection Services
The vast majority of clothing bank collections happen at the wrong time. Textiles are collected too early – leading to unnecessary vehicles on the road, fuel consumption, and working hours, or too late, leading to contaminated donations and unsightly, overflowing bins.
Real-time insights on clothing bank usage can eliminate the risk of meeting empty bins and wasting time, energy, and resources on unnecessary tasks. Powering your textile bins with smart sensors can help you cut down on costs and become more carbon efficient. By using data, you can optimize your collection routes so you only schedule collection vehicles and staff when they are needed.
Avoid unnecessary collection services
Cut down on operational costs
Become more carbon-efficient
Tackle irregular waste generation cycles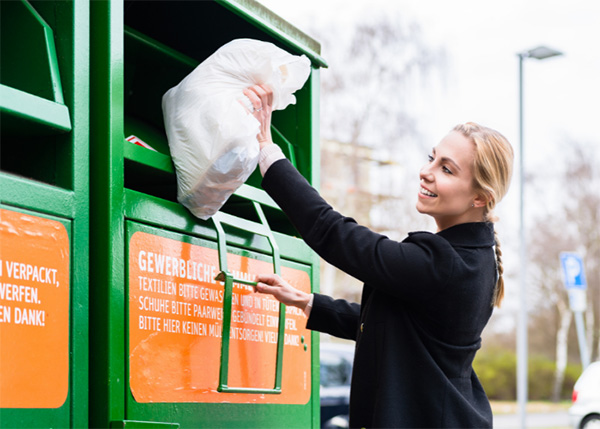 How Do Data-Driven Clothing Collections Work?
Your clothing banks are equipped with a small sensor. This measures fill-levels, movements, and other data points inside of the bin. Sensors can be used in many different container shapes and sizes. Our team will advise you on the best solution for your specific needs.
The sensors are powered by IoT (Internet of Things). This is a network that connects devices and systems through the internet. The sensors collect data on clothing and textile generation patterns. They then send this information to the cloud. You can access this information via the Nordsense platform. We translate the data into actionable insights that can help you improve your operations.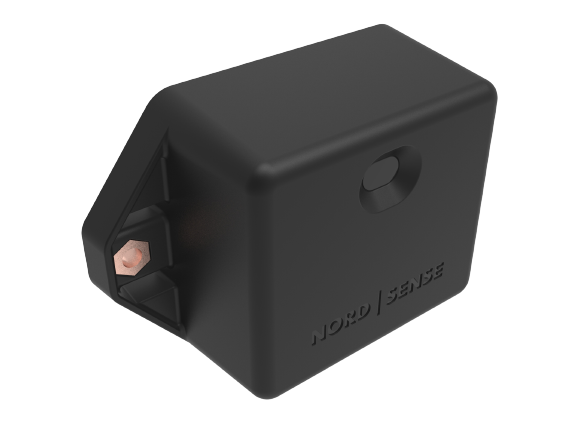 Future-Proof Your Clothing Bank Operations
Curious to know more about how smart sensors and data insights can help you increase the efficiency of your clothing banks and donation bins?
Fill out the form below and our team will be in touch!
Meet our customers and hear their success stories